Dr. Fernando Nobre Cavalcante
Creator of qualichat, a digital humanities tool available in Python for framing analysis of groups interaction. Founder of the Ernest Manheim Public Opinion Lab. UX Research Lead
Digital ethnography frames
Learn more about qualichat, open-source software for WhatsApp groups analysis to dimension the misinformation spread, bots presence and discourse content. Watch the premiere video (German):
CLASSROOM AS CULTURE CIRCLE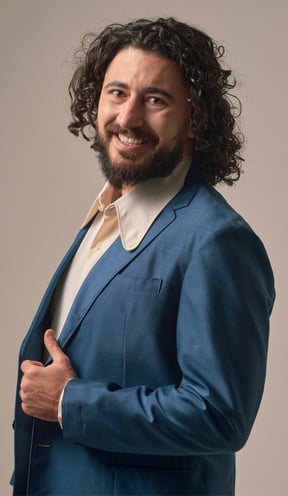 "Don't be Evil. Think different" That mantras—espoused by technology monopolies—are comparable to the cliché notion that a teacher is an undisputed repository of information. Conversely, my teaching philosophy revolves around the idea that the classroom is best served by an interdisciplinary and collaborative construction of knowledge. The university is a space for the production of technologies and innovation of critical thinking about the use of techne throughout history. I have made efforts to defend this from three perspectives: 1) inclusion of diversity through dialogue in the conduction of rationality, 2) personal experiences as citizen development; and 3) use of technologies as a way to make a critical sense of research.
First, preserving diversity and including all ethnicities, colors, creeds, and genders is the only way to cover the rich dialogue. The personal experiences of students and teachers with knowledge already absorbed throughout their lives is a factor present in my teaching philosophy. Sharing the personal difficulties common in education is the driving force behind the laurels of achievement amid adversity.
I also consider that the essence of research must be present in the didactic dialogue. With the Qualichat software, my students find a critical thematic framing tool debated in interactive groups where they participate. They exercise the ethical duty of research by analyzing the relevant content they share in WhatsApp groups. The issue of Experience as public opinion is addressed at the center of the debates on political mediatization, allowing us to bring about a reflection that is no longer technical or even less futuristic concerning the institutionalization of mediatization processes, allowing us to overcome the (de)limitation of the human being. Considering innovations in my research as pedagogical instruments within the classroom motivates me as a teaching purpose.
In 2020, I became involved in the methodological study of the linguistic corpora of conversion analysis in mediatized groups at the postdoctoral level of the Department of Applied Linguistics of the University of Campinas. Interdisciplinarily, with Ph.D. students from the Institute of Computing of the same university, I learned data mining techniques and natural language processing to start the Qualichat as a critical pedagogical tool for the exercise of data citizenship. Without ever having programmed a line of code, I believed in the impossible. Such drives me in my professional life and the classroom as an integrative space of all knowledge. Available to all academic communities and citizens interested in the impact of dysfunctionalities of group interactions, the software was designed in open-source and was done at the eternal beta stage. The tool allows researchers to make quanti-qualitative analyses among a large amount of data from WhatsApp groups. In a computational calculation, I systematically correlated findings from the 'Goffmanian' study of framing of conversational frames with the Theories of Sociology of Communication expressed in Ernest Manheim's work. It was a way of making alive theories so valuable for the history of science but neglected as those from the " Humanities," as quantitativists might say. This opportunity, without a scholarship, brought me closer to the areas of artificial intelligence (AI) and user interaction experience research without losing my area of expertise: ethnography and hermeneutics.
The third perspective that I defend is that the classroom is a space of multiple knowledge areas. I integrate them as a culture circle, using technology as a critical drive that allows students to empower themselves in the role of data citizenship, as fighters against misinformation, and in the struggles of minority groups forgotten in history. My mission is to get students to look at history and understand the transforming agent of dialogue and group publicity.
Conducting historical sociology research on the forms of publicity in groups affected by media's evolution has been my main interest in studies. The qualitative framing changes of publicity content achieved combining Symbolic Interactionism with the Sociology of Knowledge is a central theoretical interest I conduct in the classroom. The studies on group experiences by Ernest Manheim and framing in rereading Erving Goffman's framing analysis work, seem, in due course, to reconcile with my research purpose philosophy.
Fernando Nobre Cavalcante is a post-doctoral researcher at the Department of Applied Linguistics of the State University of Campinas (UNICAMP), Brazil. Cavalcante works with media ethnography data to get insights with Natural Language Processing (NLProc). He is the creator of qualichat, a computational methodology available in Python for analysis of interaction frames on WhatsApp groups. Cavalcante researches the mediatization of politics in Latin America focusing the on history of experiences and the links of interaction in mediatized groups. He is a media ethnographer specializing in digital humanities by framing linguistic corpora overhead in quantitative reports.
He is also a senior qualitative researcher at Ernest Manheim Lab leading usability tests, focus group, in-depth interview, eye tracking by driving, and analyzing qualitative data. Since 2014, Cavalcante has worked as a Lecturer at the Department of Communication at UNI7, Fortaleza, Brazil. He is also the ZeMKI Visiting Research Fellow 2020 at the University of Bremen (Germany).
Postdoc @ UNICAMP, São Paulo, Brazil
Jan 2020 - Present
Lecturer @ UNI7, Fortaleza, Brazil
Jun 2014 - Dec 2019 (onsite) / Jan 2020- Present (online)
Ph.D. Media Studies @ UFRN, Brazil
September 2019
M.S. Sociology @ UFC, Brazil
September 2015
P.G.Dip. Cultural Policy @ UdG, Spain
October 2018
B.S. Media Studies @ ESPM, Brazil
June 2010
Bots and Thematic Frames in Mediatized Groups Index
Cavalcante, F. Silva, C. "Bots and Authoritarian Speech Index in Mediatized Groups" pending to Brazil patent, Jul. 2021. (ongoing)
ZeMKI Visiting Research Fellowship
2020 - University of Bremen, Germany
Fund for Latino Scholarship
2020 - American Political Science Association, United States
Max Kade German-American Center Visiting Research
2018 - Kansas University, United States
Consortium for History of Science, Technology and Medicine
2020 - present
Associação Brasileira de Pesquisadores de História da Mídia
2020 - present
Asociación Latinoamericana de Investigadores de la Comunicación
2016 - present
Media Ethnography
Hermeneutics
Framing
NLProc (Python)
The media research with the quanti-qualitative methodological technique makes the analysis of statistics or linguistics close and far from the barriers that for decades separated theoretical currents.
Such perspectives are conducted by the processual line of observation within the research. Qualitative research may be closer to quantitative research. The observation of the mediatized groups is their link.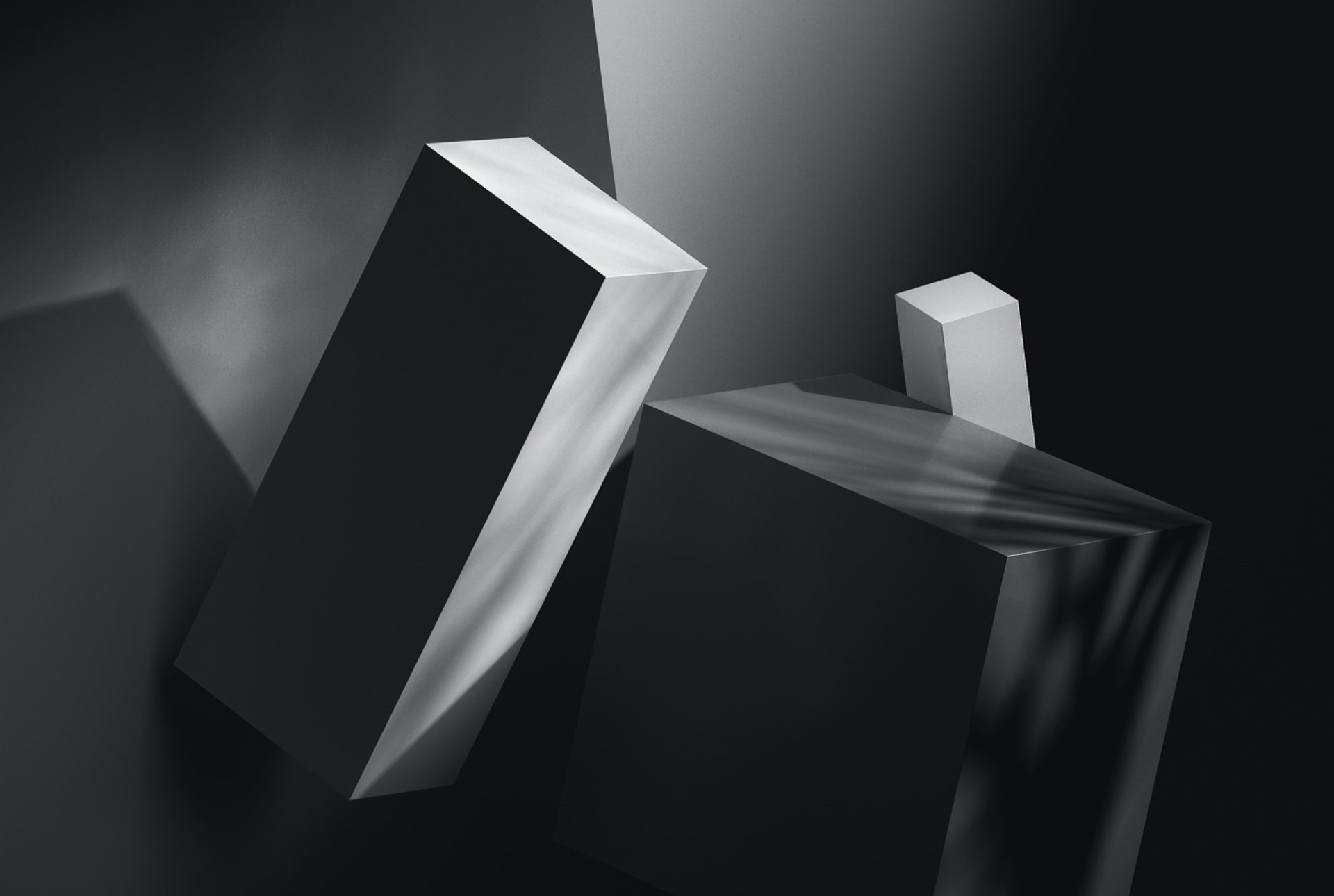 Framing groups figurations
relevances by media etnography and natural language processing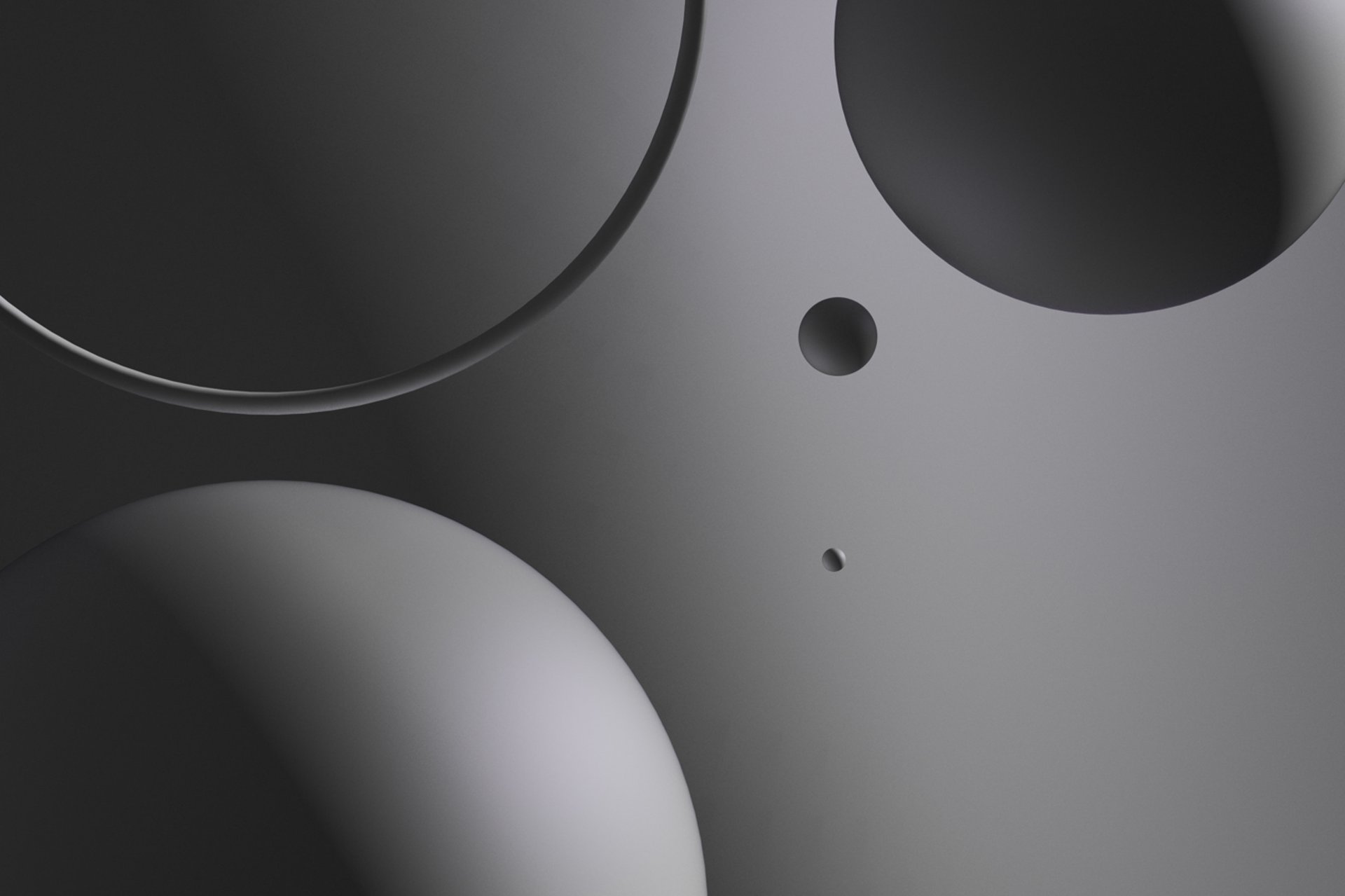 changes on public opinion, actors' media interaction, and groups publicity
MEDIA CORPORATE EXPERIENCE
Dr. Cavalcante has extensive experience in the corporate market. He has worked in the financial largest corporations in Latin America as a product researcher lead at will bank, UX lead and researcher in a startup from Banco do Brasil, and as UX Researcher by working with Bradesco artificial intelligence (BIA).
Reframing
: empirical and theoretical aspects on Erving Goffman's frame analysis
Edited by Dr. Fernando Nobre Cavalcante, the book includes a selection of articles specialized in Erving Goffman's frame analysis on the fiftieth anniversary of his work (2024). It is planned to be released at the end of 2022 in Brazil (english) by Relume-Dumará (Ponteio).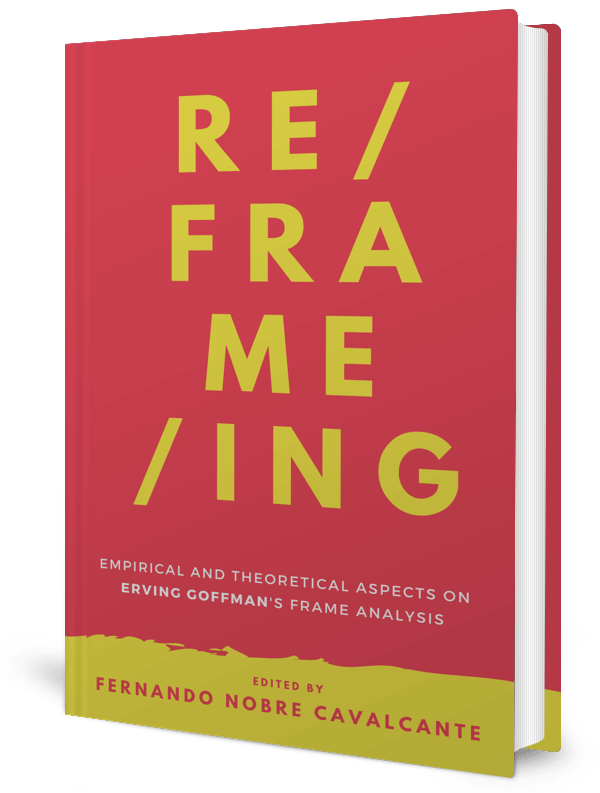 "Alexa, What about LGPD?"
The legal bases regulating the Internet of Things find, in recent studies on political mediatization, key aspects about data protection, right to privacy and access to information.
The book, published by Taylor & Francis (2020), makes a correlation between Brazilian Law 13.709/2018 entitled General Law on Personal Data Protection (LGPD) and the European Union's General Data Protection Regulation (GDPR), (EU) 2016/679 by analizing the terms of use for Alexa's products.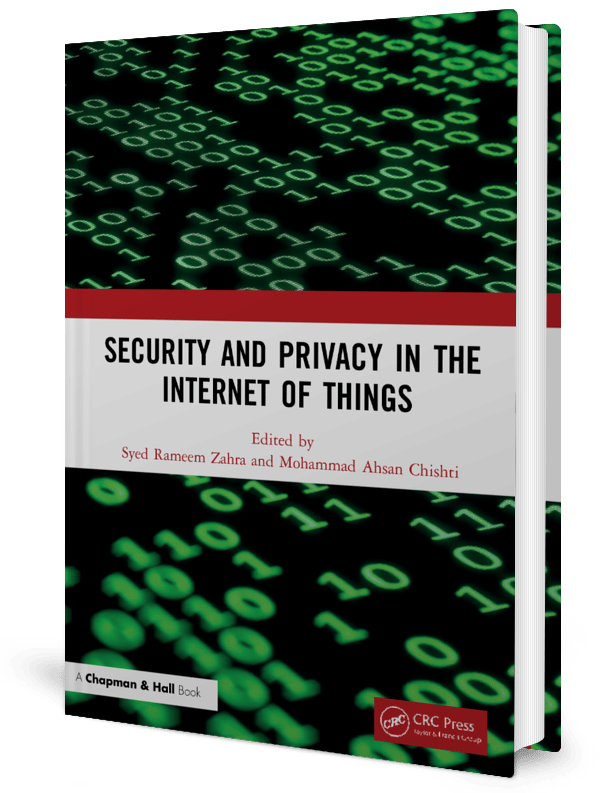 Media Studies & Sociology
Dr. Cavalcante believes that interdisciplinarity is achieved through a systemic-integrative educational perspective and vocational choices on employability conditions. Stimulating a spirit of professionalism and theoretical versatility is more than fruitful. Since 2014, He has been teaching different undergraduate and graduate courses in the process of unifying the common curriculum in education institutions. This allowed for greater adherence in different areas of knowledge. Mostly, he has worked in several classes on teaching journalism and advertising. Cavalcante has also taught the course of Sociology in undergraduate programs in Law and Psychology. He gives more prominence to thinkers in the fields of regional sociology and historical communication for the undergraduate students of Media Studies.
Looking at the history to get a grasp of the linkages in groups
Cavalcante researches topics related to the historical and sociological processes of the mediatization of developmental policies in Latin America, interaction in mediatized groups, focusing on frames analyses. He investigates public opinion through quantitative and qualitative methodologies applied to the Sociology of Communication and Media, Applied Linguistics, Ethnography, Communication Sciences, and Media Studies. In 2018, Cavalcante was a visiting researcher at the Max Kade Center (USA).
He was responsible for digitizing the collection of the sociologist Ernest Manheim, Karl Mannheim's forgotten cousin and a pioneer in public opinion studies.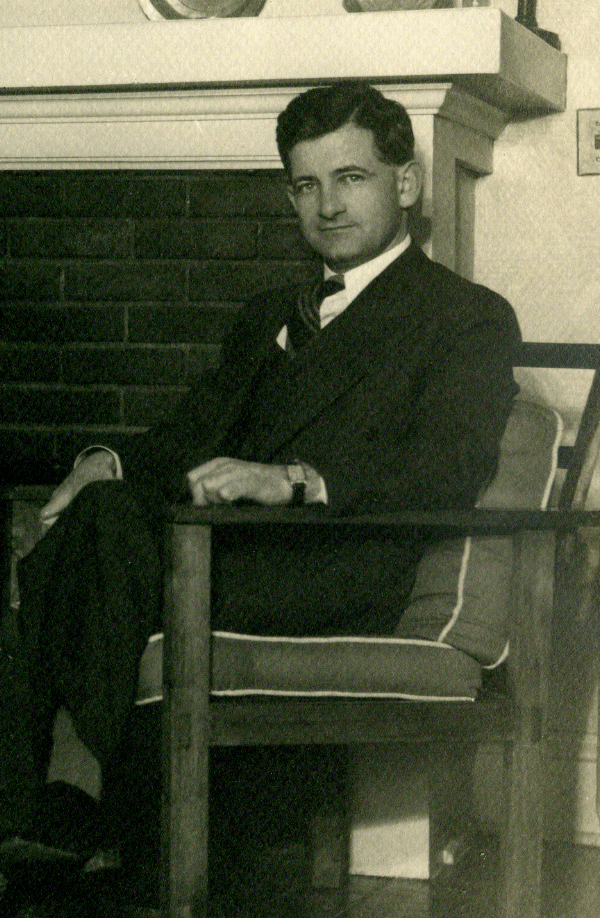 Digitized photo by Fernando Nobre Cavalcante from the Max Kade German-American Center collection.
"Alle gemeinschaftliche Tätigkeit im Verband ist kommunikativer Natur."
All associated community activity is naturally communicative, as Ernest Manheim said in 1933, he pioneered the term "mediatisierung" (mediatization). Media ethnography, diving into group interactions, requires new tools for analyzing linguistic corpora without losing focus to the changes in media history that involve the members of an association.
Recent works on Media Studies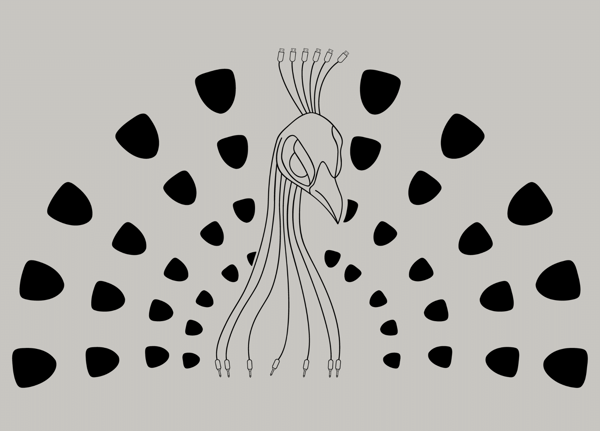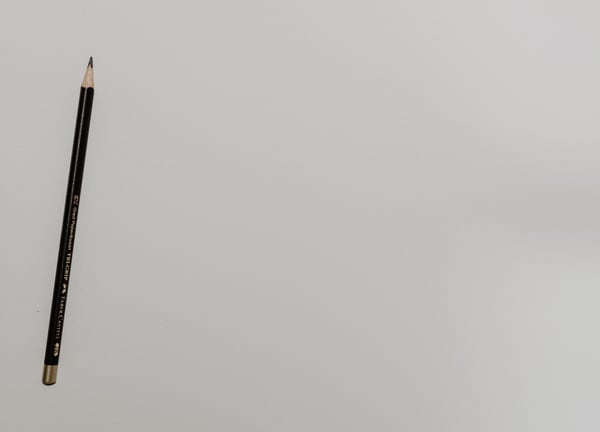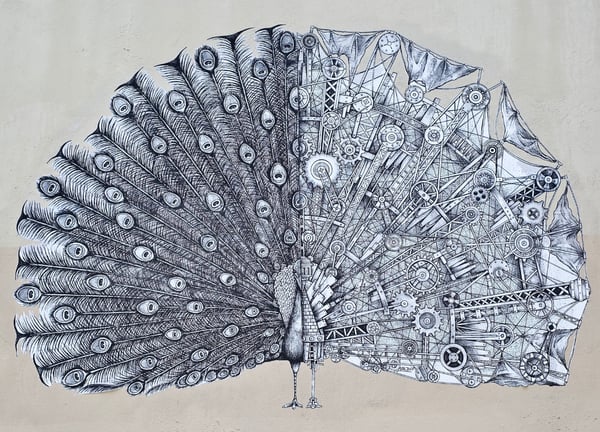 Qualichat is a non-profit project that provides to the academic community a open-source linguistic ethnography tool for framing public opinion in Brazilian mediatized groups. Coding in Python for quanti-qualitative analysis.
It does not collect, handle or process any kind on subject or third parties data!
100% compliance with GDPR and LGPD.
The classroom is a space to welcome all diversities. Through thick and thin to respecting the dignity of the rights to express oneself, think, and love, without regard to gender, color, or religion. To give light instead of the shadow of oppression.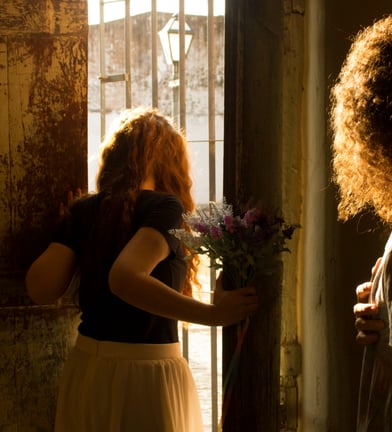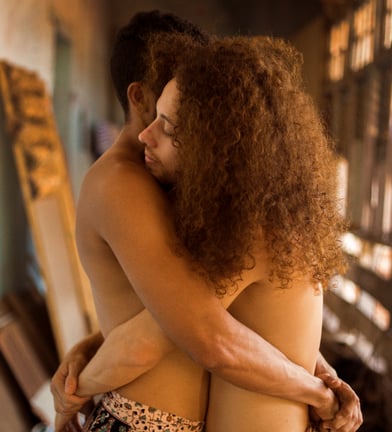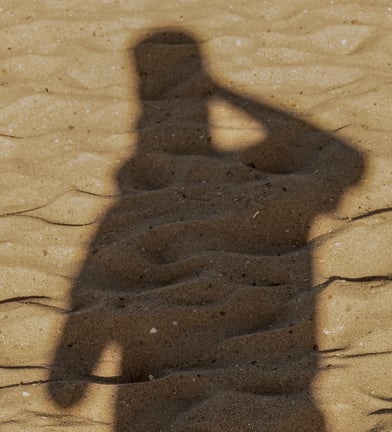 Photos by Pérola Thays under the supervision of Dr Nobre Cavalcante.
"Dr. Fernando Nobre Cavalcante's perspective is rooted in the history of social sciences with regard to the social and paradigm history of communication sociology. Beyond this historical approach he is a routinized researcher in nowadays public opinion research as well as in the conception and operationalisation of digital methods and tools for public opinion research. His focus is qualitative research but he is also routinized in standardized research."
- Dr Averbeck-Lietz (University of Bremen, Germany)
2021 © Nascemos na Terra da Luz.